So I was lucky enough to try out the Vive this morning, working my way through several 'experiences' and 'hands on demos'.
First things first. If you have ever looked at a great watercolour or oil painting and thought 'wow, that is so lifelike' then you are not far from the same feelings generated by any good VR Headset. (you might say 'close but no cigar'). That said, for me, the Vive has come the closest to providing a 'real life like' experience. The unit I tried was connected to a high end PC – which goes a long way to ensuring this like like experience. For one thing I didn't feel like I was 'looking through a mesh windows' which is the common experience with the otherwise excellent Oculus Rift (DK2). However, I 'felt the wires' a couple of times which also takes one a little out of the experience (one of the advantages of the completely wireless Gear VR Headset from Samsung).
After putting on the headset and headphones I was given the two paddles which consist of a button device and trigger on the underside.
Demo 1
The first demo allowed me to create balloons (colours of my choosing via a spin wheel on the 'virtual' button) and launch them off into the surrounding space. I could hit the balloons with either paddle and their behaviour was very lifelike (I wasn't able to pop one but maybe that was just because I didn't have enough time!)
Demo 2
With this demo the paddles became a pallette and brush and I was able to 'draw in space' and create what appeared to be solid structures that I could look around and augment from other angles. There were various pens,pencils etc and numerous options to change colours, line thicknesses and textures similar in many ways to those available in a normal 2d style paint package. The process was very intuitive and I wondered about the possibilities of 3d printing the results (though I am not sure the 3d printers are sophisticated enough to create something that wouldn't simply fall down in gravity!)
I'm also not sure what the immediate use of this functionality might be but it proved to be great fun!
Demo 3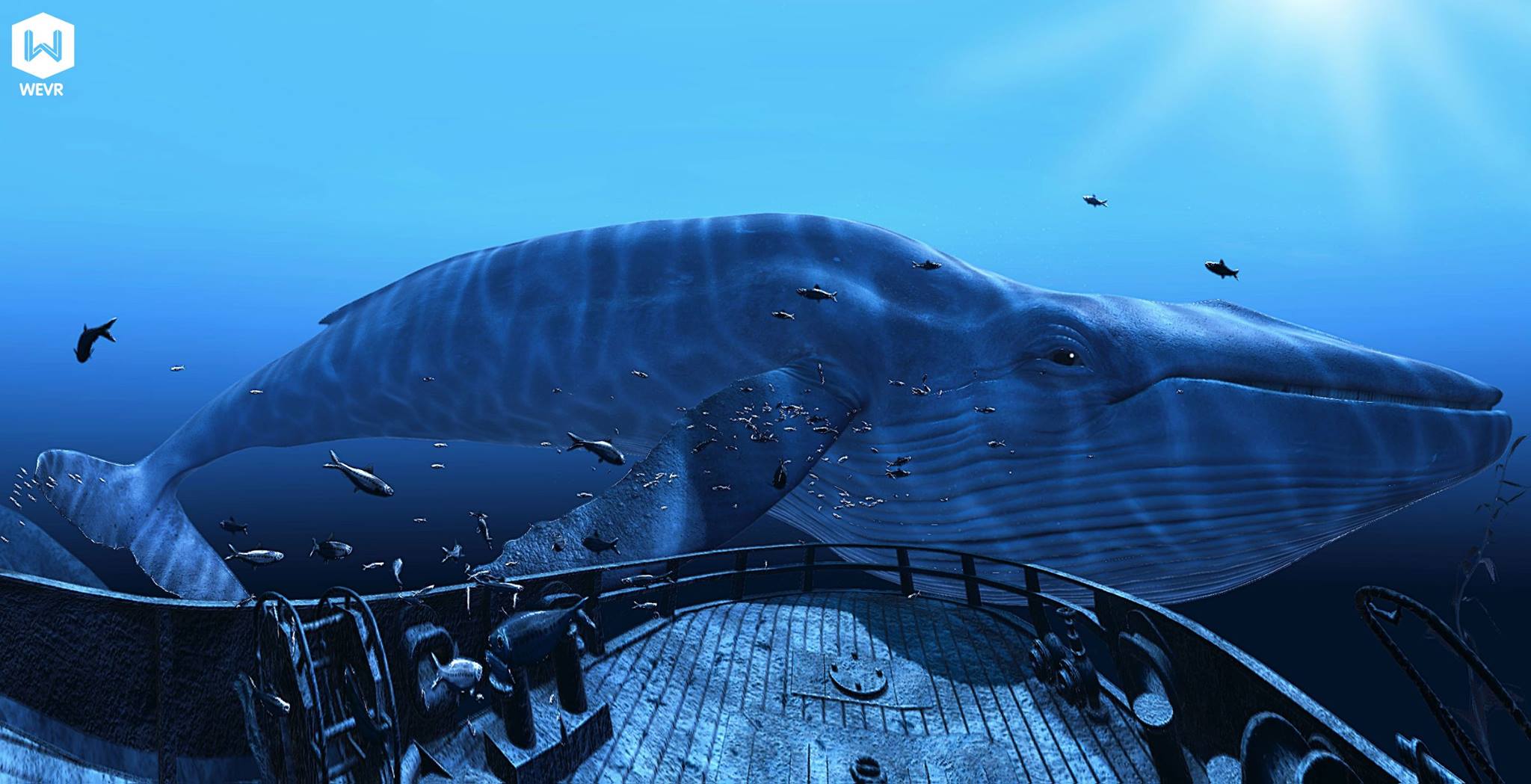 This was an amazing undersea adventure in which I could walk around the deck of a sunken wreck while viewing the undersea world around me. This was the demo that for me highlighted a feature of the Vive that I haven't seen elsewhere as when I walked over to a physical wall in the real world – a virtual wall appeared within the virtual world to stop me going further. (For this to work in a home environment you would need to set the sensors – the small boxes shown in the first image – around the ceiling/walls of your own home space). The whale swims majestically towards you and my immediate inclination was to reach out and pat it (Goodness knows what the people watching thought I was doing!)
Demo 4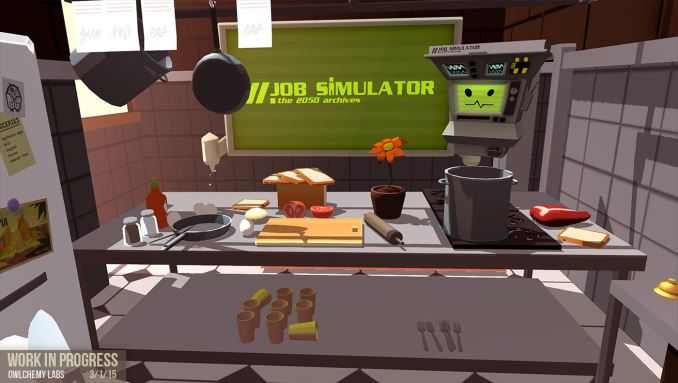 This was an interactive demo that required you to pick things up and push various buttons to simulate a typical office environment. To begin with you are invited to make a cup of coffee which involves picking up a mug, taking it over to the coffee machine behind you, plugging in the coffee machine and selecting your brew! You then progress to switching on your PC and typing in a simple pin to log in and star work. Again, a fun demo that suggests the useful potential of simulating real world interactions.
Update: September 2016 – Microsoft stores in the US are currently offering a 15 minute demo of the HTC Vive – I tried it again and found the demos to be even slicker than those I tried back in March – well worth a trial if you get the chance!