HP Were kind enough to loan me this rather beautiful device to look at for a couple of weeks and I thought I would share my thoughts on how I got on!
So the first thing I ussually do is have a quick look to see what reviews say accross the web. I picked out a few here that rang true of my own experiences:
I also spotted this link which appears to be premium second user devices at a reduced cost:
http://compadvance.co.uk/hp-renew/en/item/463082/HP-Spectre-13-v001na
Build
As already mentioned the Spectre has a premium feel largely down to it's design and the materials used – aluminium and carbon fibre. Considering it's svelte dimensions there is very little give in the body and screen and it doesn't feel like it is going to break under normal use (and for obvious reasons I haven't gone beyond that!)
The 'piston hinge' contributes to the overall sense of quality in this device although I did on occasion try to tilt it back beyond it's clearly defined limit – so no way is this a 'yoga style' device which perhaps is an opportunity lost given todays expanding expectations of new laptops and tablet devices however the range does support the premium test of laptop on lap!
Expansion
3 USB Type C ports provide the Spectre with ample opportunities for expansion. One of the ports is used for charging and the other two for high-speed data transfer (USB 3.1 Gen 2). NB the charging port can also be used for data transfer. While my knowledge of the latest USB spec is narrow I am aware of the increased opportunities for sharing across these ports, including high speed video, that does not exist with older style USB 1 and 2 devices.
Screen
With a Gorilla Glass coating the screen while excellent does suffer a little from reflections, though I never found this a problem indoors it perhaps might prove troublesome outdoors on a Sunny day? Having said that the quality of the images produced is excellent reflecting the high build quality and perhaps proof that going much beyond 1080p Resolution on a screen this size really does have da diminishing return. Being used to a touch screen I did find myself reaching for the screen on a number of occasions and personally I think my future devices will need to support touch to completely satisfy – however that is a personal preference and anyone used to using MacBooks will likely feel right at home.
Sound

The two speakers are prominently placed either side of the keyboard and coupled with Bang and Olufsen internals this laptop really delivers great sound. In particular I found that I was able to hear the separation in the stereo channels much more so than on other laptops with stereo sound and it is clear that a deal of thought has gone into the sound design of this laptop.
Accessories
If you are in the market for this stylish device then you probably should consider the matching accessories from HP at http://store.hp.com/UKStore/Merch/offer.aspx?p=c-Spectre-Offer
A number of bags and cases are available with the premium leather sleeve matching the premium style of the device itself: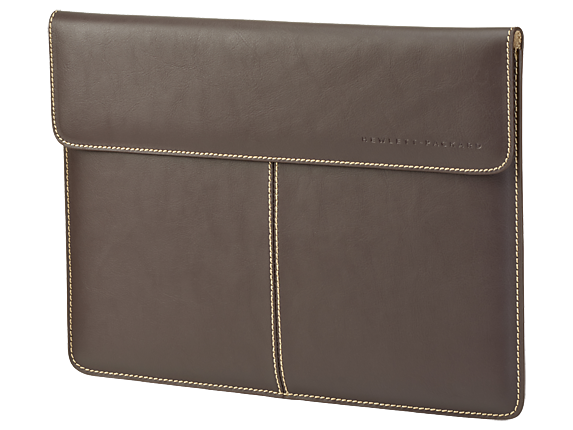 Conclusion
Positives
Premium Feel
Powerful Specification
USB-C Support

Svelte figure (it is very thin!)

Desirability!
Negatives
If the style of this laptop is to your liking and you have the necessary funds there should be little to stop you from considering this device. Personally the lack of touch holds me back but otherwise both my wife and I have been very happy with our respective use of the Spectre over the last couple of weeks (my wife principally Excel and Word and myself as a developer with Visual Studio)