One of the benefits of not working (or"resting" as I like to call it), is the opportunity to spend some time with the kids while they are on their half term holidays. Of course they are both working hard at the moment, Emily for her GCSE's and Daisy for her end of year exams… but ….
So we were very excited to have been invited by Stuff magazine to attend the premiere of 'Edge of Tomorrow' at the BFI IMAX (For my part, anyone who knows me will appreciate that I am excited by all things stereoscopic/ 3d and this will be the first opportunity I have had to see a film at "the largest 3D IMAX in Europe"!)
I am doubly excited to be g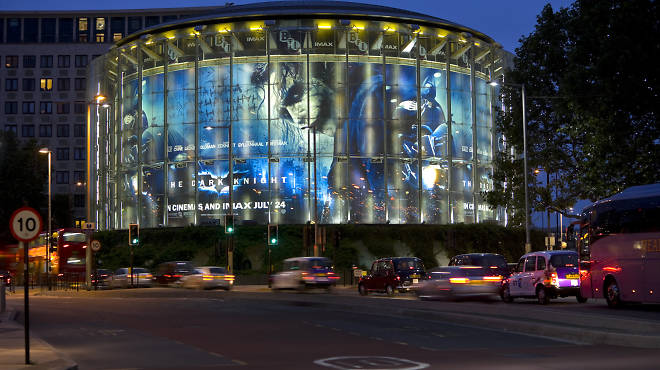 oing with my eldest daughter, Emily, who is a massive fan of Emily Blunt who is planning to attend the premiere. with her co-star.
So Is there a down side to this trip? Well, we are getting the 1:30am coach from Gloucester to get in to London at 5am … (Red Carpet at 7am, Premiere at 9am – all over in time for brunch!)
As the opening scenes of the film take place in Trafalgar Square and Waterloo Bridge I thought we should walk from Victoria, past Buckingham palace, down the Mall, across Trafalgar Square and over the Hungerford bridge – offering us a great view of Waterloo bridge, before heading over to the BFI a short walk past the site of my first ever workplace (in Chicheley Street – ironically now a bar!). Of course I have pointed out this particular site many times before so have an idea what I can expect – but I guess that is all part of the fun!
The Film
I might as well start by telling you to go and see this film on the largest 3D screen you can find. It's just simply an enjoyable way to spend a couple of hours! Better than Godzilla (which I enjoyed) and probably my favourite film of the year so far (and I wouldn't be surprised if it stayed that way). Don't expect surprises (there are some), don't expect romance (there is some), don't expect a comedy (but expect to laugh a bit). Do expect action (lots of it), do expect suspense (buckets) and perhaps most of all, expect to be thrilled!
The Experience
I have never attended a film premiere but when I mentioned to the girls that I had tickets to the new Emily Blunt film they nearly wet themselves, and so the date was on!. We arrived early and were escorted to our spots on the red carpet and shortly after a limousine pulled up in front of us and out stepped Tom Cruise. I have to say I came away loving Tom (not in the biblical sense you understand). He spent hours outside with the crowd and while all other stars were gracious with the fans, signing autographs and smiling for the cameras, they couldn't match his commitment. A quick breakfast inside and we took our seats, a quick introduction from Tom and the crew and the film kicked off!
What a great experience! Thank you Stuff magazine and Warner for looking after us!